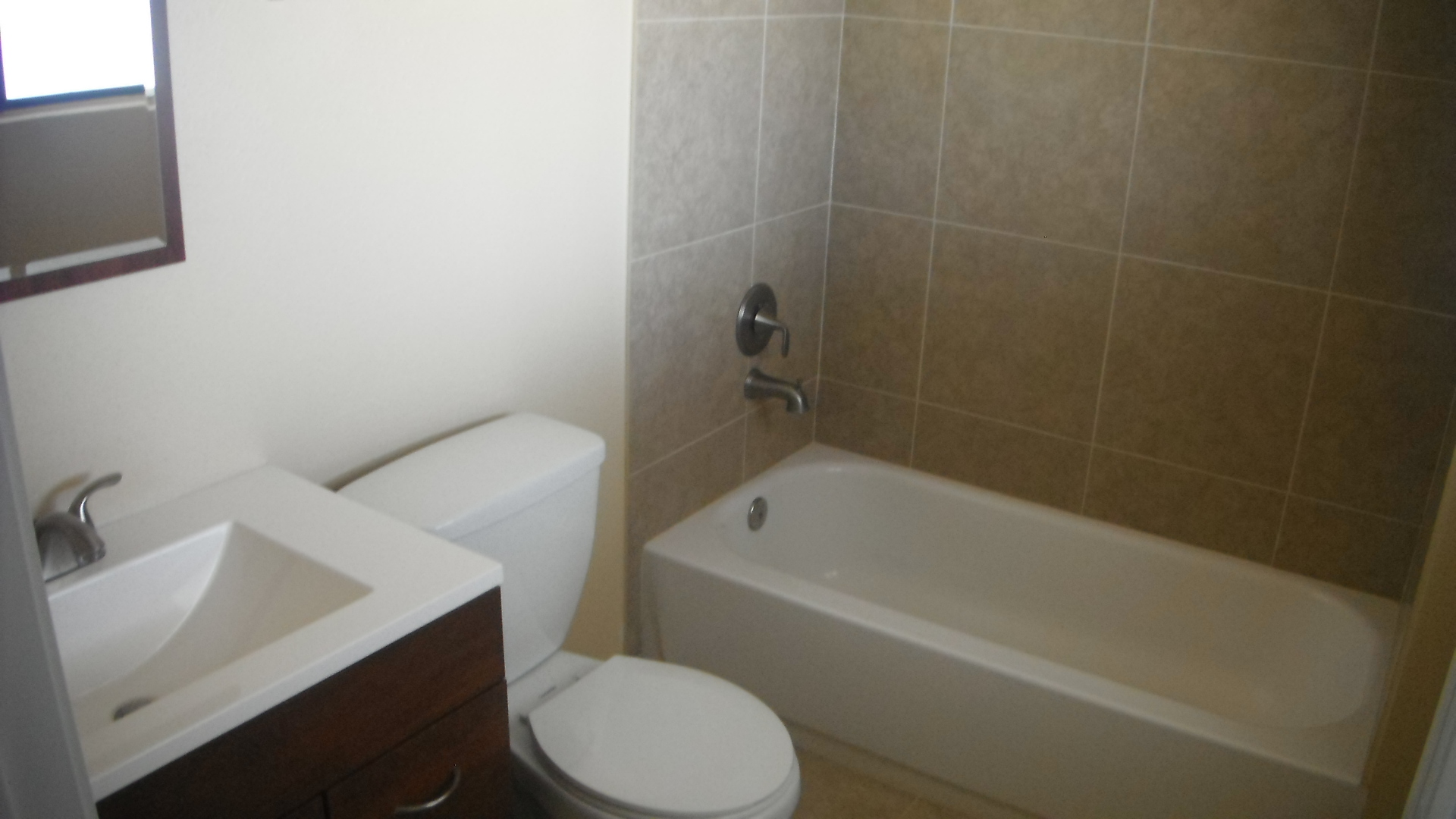 I received a call the other day to inspect a 1950s house for sale in Phoenix, AZ that was listed as being gutted down to the frame and completely rebuilt with completely new plumbing and electrical.  The house did look brand new from the interior of the house.  All of the flooring was new, cabinets and countertops along with the appliances are new, even the interior doors and trim looked new.  But during the inspection I observed the original galvanized plumbing drain lines running through the attic and roof indicating that the plumbing drain lines have not been replaced.  I also observed exposed older electrical wiring in the attached shed.  The exterior wood siding was old and damage.  Gaps observed in the siding that would allow water and pest to enter the wall.  Although this house was remodeled, it was definitely not "like new" as was advertized. 
The house was being "flipped" by an investor.  Investors often buy homes, fix them up, and then resell them for a profit.  The investors know most home buyers buy the house based on looks, so most of the time and money is spent on making the house look good.  The investor does not want to spend $5000 on plumbing or wiring in the wall that the buyer will never see.  From the investor's point of view it makes sense to spend money on things that will help sell the house.  That is why no matter how good the house looks it is important to have an independent home inspector check out the house.  The home inspector will look at the structure and the mechanical systems along with the appliances and fixtures to make sure the house is safe and everything is functioning properly.
One thing the buyer can do when first making an offer on a house that is listed as having things like a new A/C, water heater or roof is to ask for the warranty paperwork from the contractor that made the repairs.  If no paperwork is available it is likely the work was not performed by a licensed contractor.  It would be a red flag indicating a thorough home inspection is needed prior to purchasing the house.  Even if the work was performed by a licensed contractor you would want the house inspected so any repairs that are needed would be covered by the warranty.
Having a real estate agent with the experience to quickly determine if the house is just "lipstick on a pig" or a "diamond in the rough" can save you time and money on finding your dream home.  And if you use PrimeSpec Consulting, LLC for your home inspection you have a team on your side that cannot be beat.