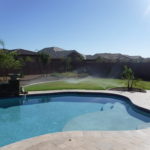 There are many challenges that a homeowner must consider when they want to move to a new area. Moving from one town to the next isn't quite as challenging. Finding a great home in the new area does become a challenge, though, if you live far away. While moving can be difficult, you can get assistance with most of the issues you may face if you hire the right people.
Here are some of the challenges that you may face when moving to a new area:
1.       You will likely be unfamiliar with both the neighborhood and the city, so you will not be able to make the most informed decision about where you should live without visiting first or help from people who live there.
2.       It is difficult to understand all of the laws and regulations about homeownership and property taxes when you do not live in the area. You can find a lot of great information online, but you will likely have to make several phone calls to discover the details.
3.       Buying a home without seeing it first in person can be the most difficult challenge. Few people do this, but it is necessary under certain circumstances. The pictures of the house make it look fabulous and you want to believe that the house still looks as good as it did when the pictures were taken. Unfortunately, that isn't always the case.
Thankfully, you can trust me here at PrimeSpec Consulting when it comes to home inspections. I inspect every home as if I were personally moving into it myself. I realize that this is a big decision for many people and that no one wants to be surprised when they finally see their new home.
I am able to inspect a property before any agreements are reached or contracts are signed. My home inspections can reveal if there are any problems with the structure, the roof, the foundation, heating and cooling, and much more. I understand that you need to be aware of potential problems before you sign the closing papers. I know that it can save you quite a bit of time and money in the long run.
There is nothing worse than falling in love with a house and then moving in and finding that the house is falling down on you. I can help prevent this type of surprise and much more. So if you're getting ready to move to Gilbert, AZ or the surrounding area, give me a call and we'll schedule a time for an inspection.
I work for you, so feel free to contact me in the evening or on a weekend if needed. Call me at 480-570-5615 or request a quote online. My base pricing is available on the quote page so there are no surprises.