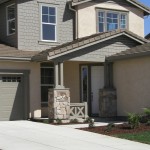 Buying a home is a major investment, so before you spend a cent you should consider getting a pre-purchase home inspection. A home buyer's inspection reduces the potential for new homeowner nightmares such as rodents, pests, leaks, mold, and structural damage. For today's blog post, I'm going to cover several very important reasons for the home buyer to request a pre-purchase home inspection in the greater Phoenix area.
The easy-to-read report from my inspection will help you make an informed decision as it will highlight anything that will need attention before you move into your new Phoenix area home. My detailed report covers 15 key areas of the home, and can serve as a bargaining chip when talking to the sellers. You will be able to point out the issues and request a reduction in the selling price or ask that the issues be corrected before the sale is completed.
Other great reasons why you should get an inspection done before buying a house are:
Your Budget

: You know what to expect when making plans so you can budget for repairs, which is important if you are borrowing money to help with the purchase. Buying a home that needs repairs is one way to get into an area you like for a reduced price. However, not knowing the extent of the necessary repairs and renovation can result in you spending more than you expected and budgeted for.

Structural Integrity

: I will be able to tell you if any area of the house is unsafe. With some older homes, the presence of asbestos material is a real possibility. Damaged or missing balustrades, loose shingles and weakened foundations are all things that a professional home inspector can identify so you can decide if you want to spend the time and money making the home safe.

Potentially Costly Maintenance Issues

: This kind of inspection can identify maintenance issues that need to be taken care of so they do not become costly problems later on. I will check the HVAC system and plumbing for signs of damage and suggest what types of work is necessary.
The inspection will also take into consideration other structures on the property such as decks, patios and sheds. These sundry structures may seem like nice add-ons, but the inspection report may reveal that they are in such bad condition they need to be torn-down or will cost a tidy sum to repair.
The money you pay for a pre-purchase house inspection report will be money well spent. My pricing schedule varies according to the overall square footage of the home. A single family home that is below 1,499 square feet, for example, comes in below $300. Many potential home buyers see that peace of mind as a security deposit for their future.
Conclusion
If you are house hunting in the greater Phoenix area, a professional home inspector can inspect the property and give you a report before you make an offer. No one wants to be confronted by expensive surprises after they have purchased a home and moved in.
The professionalism and experience of the inspector you choose will play a role in the quality of the report. Take a look at the example report on my website to get a good idea of what you can expect from me. My reports are easy to read and understand, and cover every part of the home from roof to foundation.